Coaching Fees
Start out with a two-week free pass and then get access to our tennis programme, which runs for 47 weeks per year, in one affordable monthly Coaching Plan.
A Coaching Plan is paid monthly with no fixed term contract; making them flexible and most importantly affordable! After 6-months we'll upgrade you to Coaching Plan+, unlocking a reduced monthly price and discounts on holiday camps (juniors) and Grand Slam events (adults)!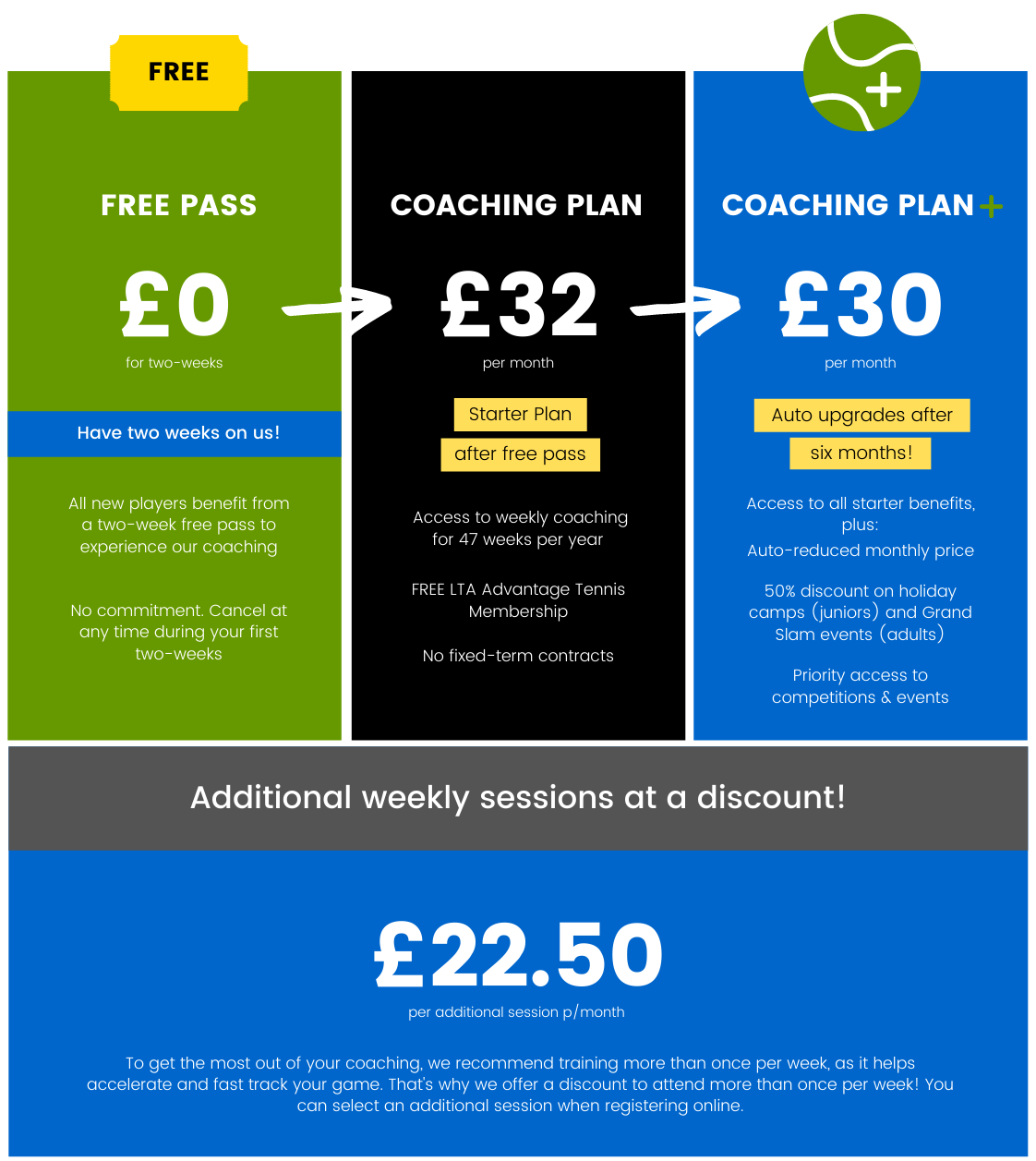 Annual Venue Membership
After completing a two-week free pass, it's a requirement to become a member of the venue. Each venue has different membership scheme, but all are a small annual fee that goes directly to the venue to improve and maintain the facilities to a high standard.
When you register, your welcome email will include information about venue membership, which you can purchase directly with the venue after your two weeks has finished.
If you have any questions about venue membership please contact us